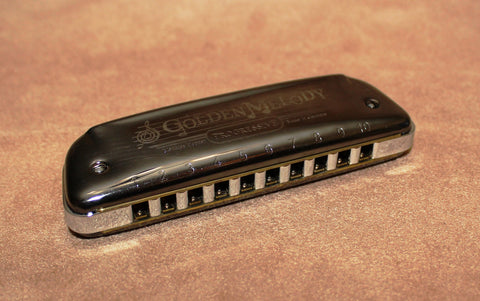 Black Nickel-Plated Golden Melody Covers
Black Nickel-Plated 
Golden Melody Covers
Here's an easy way to spruce up your Hohner Golden Melody
These are Brand New, not refurbished, Progressive Series Golden Melody covers that have been electroplated in Black Nickel.  
The covers are all listed by individual key.  If we happen to be out of a specific key that you want, we can provide Key Label Stickers to cover up the key that is stamped on the covers and make them any key you want.
Please note that these listings are for the Covers Only.  Any harmonicas shown in the photos are for illustrative purposes only and are not included in the price.
---
We Also Recommend
---